13 - 16 November
Tim Crouch
Total Immediate Collective Imminent Terrestrial Salvation
14€
13 - 16 November
13,15 November 2019
Wednesday and Friday 9.30PM

14 November 2019
Thursday 7PM

16 November 2019
Saturday: 5.30 PM and 9.30PM

You will be invited to read aloud during the performance, so don't forget your reading glasses.

Age restriction:
M/16
Written by Tim Crouch, book illustration and set designed by Rachana Jadhav, directed by Karl James & Andy Smith, lighting designed by Karen Bryce and sound designed by Pippa Murphy.
Full cast is Shyvonne Ahmmad, Tim Crouch and Susan Vidler
A National Theatre of Scotland production in association with the Royal Court Theatre, Teatro do Bairro Alto, Lisbon and Attenborough Centre for the Creative Arts (ACCA). Co-commissioned with Royal Court Theatre.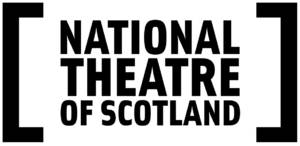 This play explores the story of a man who, compensating for his own failure, manipulates a group of people to sit in a place together and believe in something that isn't true. The book he's written predicts it all: the destruction of this world, the start of a new one, and all the words we'll speak until the end. On this last day, a defector finds her voice and returns. Audience and actors turn the pages together. They study the images together. Sometimes they share the words.